Swedish engineering
Tiki was developed by two insightful engineers who saw the problems with conventional respiratory protection and felt compelled to improve the work situation for everyone who works in environments that can be harmful to health.
The result of that work was Tiki - a revolutionary product that is both lighter and easier to use than similar products on the market.
The company Tiki Safety AB was founded in 2011 and is based in Bro outside Stockholm. Ever since the start, all design and production of Tiki has taken place in Sweden.
The team behind Tiki today consists of a dynamic mix of inventors, engineers and entrepreneurs. With a combined experience of over 30 years of innovation in protective and respiratory equipment, they continue to work dedicatedly to improve the working environment for people around the world. In 2020, Tiki's team and founders received support from Kavera, a Swedish investor group that focuses on health and sustainability. Together with its new partner, Tiki has a strong platform to start from to launch Tiki medical and continue its global growth journey.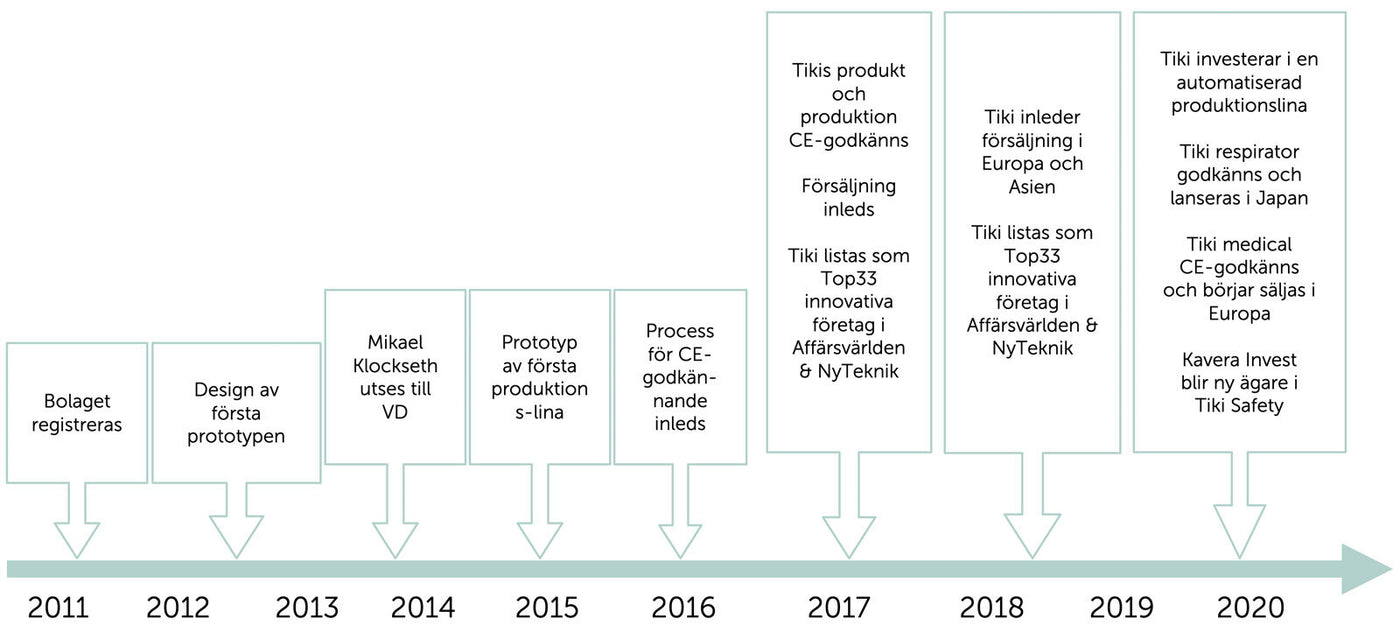 We continue to work
We continue to work
Tiki is finished but not our job. We listen to our customers and everyone who uses Tiki. Therefore, we are constantly working on the development of new filters, new functions and everything else required to meet the market's toughest needs. Tiki has received a lot of attention in the international market, so a large part of the work goes to getting certifications and approvals from all corners of the world.
The level of ambition we have set for ourselves is to constantly deliver the best solution for everyone who places high demands on personal safety.